We make it our central concern to attend to all aspects of client service: 'In all things, our role is to fully understand our clients individual needs, and then provide a level of service and care, that exceeds their expectations.' It is this statement that underlies our core values and guides our actions.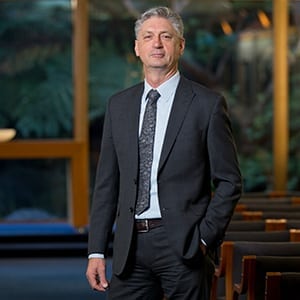 Stephen Parkyn
CEO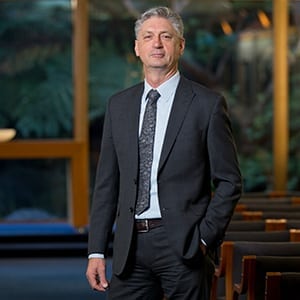 Stephen Parkyn
CEO
---
As CEO of Lamb & Hayward I recognise that the philosophy of our funeral home today, was born out of the commitment and vision of our founders 90 years ago. When we say "A Tradition of Caring" we confirm that care is the most important aspect in our service. I firmly believe that our client families need to know that we care, before they care what we know.
I take great pride and satisfaction in our team, as we all challenge ourselves to listen closely to our clients, understand their individual needs and then seek to provide a level of service that exceeds expectations.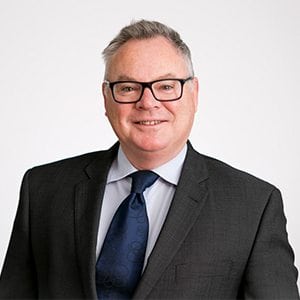 Craig Mennie
Group Operations Manager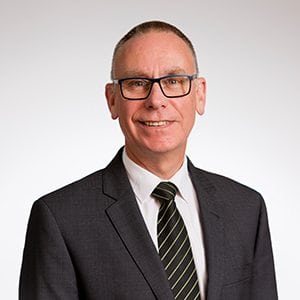 David Capill
Funeral Manager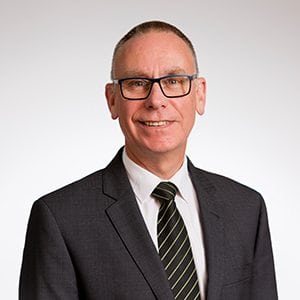 David Capill
Funeral Manager
---
As Funeral Manager, David supervises the funeral team and business, providing staff with training and development opportunities and maintaining quality of service. David also provides funeral direction to families he has a strong connection with, those with a high profile, or of special complexity.
David was drawn to the industry following a background as a Minister of Religion in the Presbyterian Church. The compassion he has for supporting people through tough times has been the common thread throughout his work. This in combination with a high degree of organisational and administrative skills sees him in the ideal role today.
"We aim to provide professional care in an unobtrusive way, to guide people through the process of honouring their loved ones in their personal, spiritual and cultural uniqueness. We are mindful to take care of as much or as little of the arrangements as they want."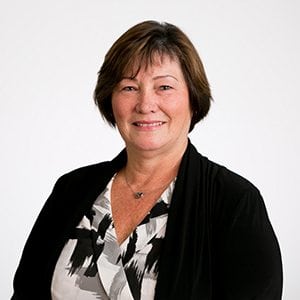 Vivienne Howman
Operations Manager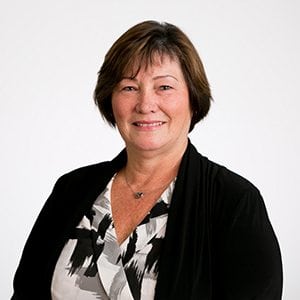 Vivienne Howman
Operations Manager
---
When first considering to work for Lamb & Hayward I wondered whether I would be able to work within the funeral environment, now I cannot see myself working in any other industry.
I have great respect for my colleagues in the work that they do, to meet with grieving families, to look after their loved ones, to listen and provide the service to families at their time of need is inspiring.
My role as Operations Manager, is to support this unique group of people, to enable them to do what they do best, for them to focus on the families they serve, and for me to work efficiently behind the scenes to ensure that all requests are actioned and, most importantly, on time.
The job satisfaction I get is huge, it is such a rewarding industry, knowing that you are helping and supporting people at a time when their need is so great.
Rob Thomson
Celebrant
Andrea Richardson
Funeral Director
Anne Fitzsimmons
Funeral Director
Anne Fitzsimmons
Funeral Director
---
Anne recalls a couple of special moments that highlight the privilege she feels in being a funeral director.
She remembers, a family service held at a Catholic Church. The sun was shining the gardens were beautiful with old gravestones dotted amongst them. The smell of the incense and a fitting tribute to the person who had passed away all unfolded beautifully, despite it being a sad occasion. "I find these aspects of my job are so uplifting, they feed the soul and you see lots of good and positive things all coming together in respect for a life lived."
Another particularly memorable moment was at a funeral held for a baby who died tragically. As the service was coming to an end, the grandfather of the baby stood and called her name, guttural, sad, moving and powerful. He needed to call her name and release his grief in a setting that allowed him to do so uninhibited. "I felt goose bumps, but joy also that the family felt the freedom to say and do as they needed, to soothe their pain."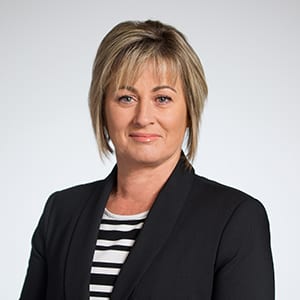 Carol Hawker
Funeral Director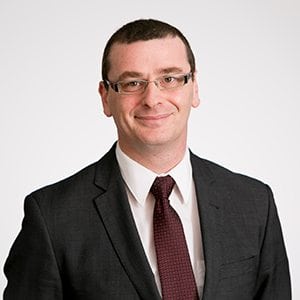 Charles Radford
Funeral Director
Dean Austin
Funeral Director
Dean Austin
Funeral Director
---
Dean's interest in the funeral industry was awoken at the age of 17, at a time his father fell ill and spent time in hospital. Several people on the ward died during this time and Dean's natural curiosity led him to ask questions to discover what happened once people passed away.
A year later at a family friends funeral, Dean noticed a funeral director near his own age. This made him seriously consider how to make this his career. He has now spent 26 years in the industry, with a period working at the hospital mortuary in Christchurch giving him an additional level of experience within the field.
"The most satisfying aspect of my role as funeral director is to consistently provide the best service for families on an ongoing basis. Hugs, positive feedback, and families who come back time and again are my personal reward."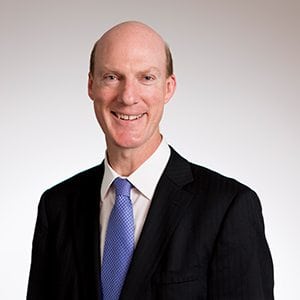 Dominic Orr
Funeral Director
Heather Fuller
Funeral Director
Jonathan Cullen
Funeral Director
Jonathan Cullen
Funeral Director
---
Over the years as a funeral director Jonathan has seen some memorable moments. One involved the passing of a woman who had no immediate family members to celebrate her life. A friend organised her funeral and wanted to have 'bucket loads' of daffodils to festoon the chapel, with hundreds of balloons to be released at the conclusion of the service. Fortunately it was spring, but Jonathan had to admit it was a challenge to find so many daffodils at short notice. He was able to meet the request by providing 13000 daffodils. "It is a great compliment to me when family members feel they have had a load lifted, by having someone else take control and make things so much easier for them. Managing to meet more challenging requests is the icing on the cake."
One of the skills Jonathan has built over time is to intuitively gauge and understand people's needs in the first instance of a meeting. "Picking up on personalities and the general feel families want reflected in the proceedings is something I work hard on and value." For this reason Jonathan particularly likes to keep close to his Darfield community, getting involved in local projects and getting to know people within his neighbourhood.
Julie Harrington
Funeral Director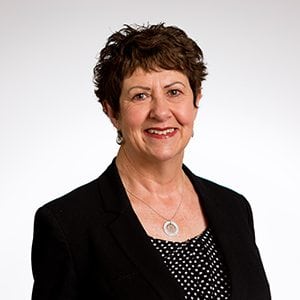 Kathy Hansen
Funeral Director
Linda Owen
Funeral Director
Linda Owen
Funeral Director
---
Linda's involvement in the funeral industry began more than twenty years ago when she was in a previous job where her role included dealing with the various funeral companies. This developed into an interest in becoming a Funeral Director.
"I really enjoy helping people. Being a Funeral Director can be hugely satisfying. We meet some wonderful people from all walks of life, and it is such a privilege to be able to help and support them when they are vulnerable and in need of guidance. Developing a rapport with each family and assisting them to bring about a memorable funeral service is my personal reward. I feel very proud to be a part of the Lamb & Hayward team."
Nicky Hockley
Funeral Director
Philippa MacLean
Funeral Director
Wendy Davidson
Funeral Director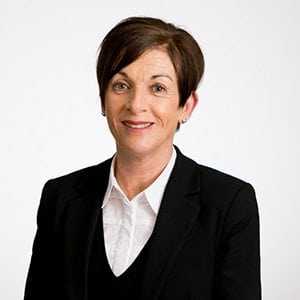 Alison Greene
Funeral Director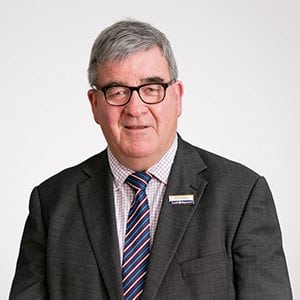 Rob Fagan
Funeral Director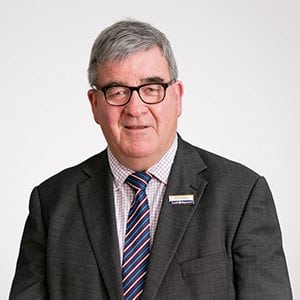 Rob Fagan
Funeral Director
---
While curiosity was what first drew Robin to the funeral industry, he soon discovered that it was a perfect niche where he could be himself while offering support and empathy to others. "Each family is so unique in the way they wish to portray their loved ones. The opportunity for me is to adapt my skills to meet changing ideas and requests as they arise."
Robin has been particularly impressed with the Otukaikino Living Memorial and the work that has gone into establishing this peaceful reserve for the larger Canterbury community. "It is a natural environment where the living and deceased blend as one. As each tree is planted its growth is supported by a life that has been lived and remembered."
Keith Smith
Mortuary Supervisor
Keith Smith
Mortuary Supervisor
---
Often with a death, when there has been either trauma or deterioration in health, physical changes to a person occur. As an embalmer, part of Keith's role is the reconstruction of a person's appearance to that which preceded the trauma or illness. He believes that having a large team of morticians allows the time to achieve this. Initially a funeral director, Keith had a desire to work in this area and now utilises those skills to achieve the peace of mind his work can bring to families and friends at viewings.
Michelle McDonnell
Embalmer
Michelle McDonnell
Embalmer
---
A tragic event in Michelle's life is what brought her to a career in embalming.
"My 21 year old sister had died tragically in a car accident and we were told we wouldn't be able to view her body because of her injuries. It was a terrible time as I also lost my daughter not long afterwards. Death and funerals were suddenly thrust into my life, and I kept feeling cheated that we couldn't have a viewing of my sister."
Michelle began asking questions from a friend of her brothers who was an embalmer and this developed into a deep desire to be able to give to others what she couldn't have.
"While interacting with the families I gain an insight into the personality of their loved one and I like to bring this into my work to best represent that person. I believe it gives some closure and some healing, and that time shouldn't be compromised in order to allow families to be left with a positive memory from a viewing."
Bev Cooper
Embalmer
Kelly Hartstonge
Embalmer
Jacquie Ball
Graphics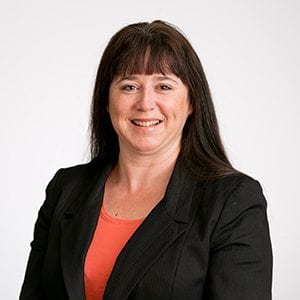 Cushla Stone
Graphics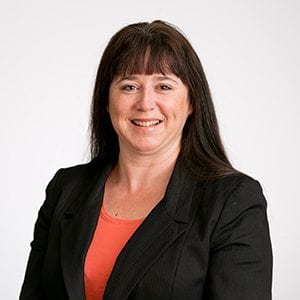 Cushla Stone
Graphics
---
Cushla enjoys taking the time to create a fitting memento through the design of service sheets for each funeral.   "At a time when families don't necessarily have the capacity to put this together themselves, I enjoy creating a keepsake that is sympathetic to the personality and interests of their loved one. Asking the right questions while remaining sensitive, helps me to do this".
Catherine Hulse
Graphics
Lisa Elliot
Operations
Rebecca Bailey
Operations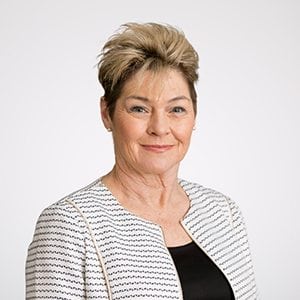 Karen Wardhaugh
Administration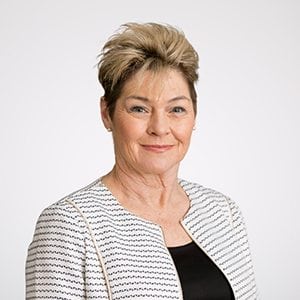 Karen Wardhaugh
Administration
---
Within the area of administration Karen's tasks are many and varied, but there are always a few special moments that are treasured. Karen recalls a woman and her friend who came in to pick up her loved ones ashes. In a container within a blue suede bag the ashes are signed for and handed over. Upon receiving the ashes the woman asked if she were to keep the suede bag. On the verge of tears she was moved by this detail, remarking to her friend, "Look at that, professionalism right to the end".
Karen takes pride in detail, taking on the task of proofreading funeral notices, ensuring she keeps her word with timing and follow through. "I really like it that families will always have a Lamb & Hayward staff member answering the phone 24/7 it reflects the commitment to genuine personal care".
Denise Stevenson
Receptionist
Denise Stevenson
Receptionist
---
Denise lost both her parents within a short time, and this was very influential in her eventually joining the team at Lamb & Hayward. "When my mother was in the cancer ward I met other families that were going through the same thing.  It was then I decided I would like to give something back and try to help others." Working for Lamb & Hayward has enabled Denise to do that.
"I feel honoured to be asked to look after loved ones who have passed away – to support and care for their families, through a very difficult period and to make it as easy as possible for them."
Denise finds her role at reception hugely rewarding. She meets people with a wide range of needs – before, during and after their bereavement. "Being able to allay some of their fears and worries is wonderful.  I could not imagine myself doing anything else."
Jocelyn Bowden
Administration
Sonya Bell
Financial Accountant
Sonya Bell
Financial Accountant
---
Sonya has to admit when she got the position of Financial Accountant with Lamb & Hayward she did have some reservations about working for a funeral company. "I had some preconceived ideas that I might see something unsettling, or would have to act sombre and quietly blend in, when I am by nature a happy and buoyant person". Those concerns were unfounded and six years on Sonya finds her colleagues are actually normal extra caring people, "The people here have a great sense of humour, and are caring by nature. They are diverse and open minded."
Margo Vliet Vlieland
Accounts Administration
Margo Vliet Vlieland
Accounts Administration
---
Margo and her husband came to Canterbury from Holland 20 years ago. As well as her position at Lamb & Hayward, Margo and her husband run a Clydesdale stud farm from their home in Cust. They take a part in local AMP shows competing in riding, wagon and in-hand competitions. Based at the Wai-mana Chapel the commute to and from work is perfect. "The company look after us well, we laugh a lot and the location allows me to enjoy our lifestyle in this community."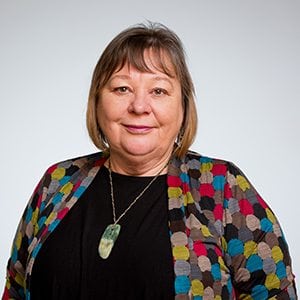 Roxy Stevens
Accounts Administration
Kerry Toy
Funeral Assistant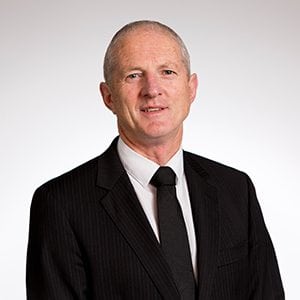 Kevin Boniface
Funeral Assistant
Neil Shaskey
Funeral Assistant
Peter Knight
Funeral Assistant
Mike Newman
Westpark Gardener
Rick Day
Wai-mana Gardener
Debbie Ansett
AvonPark Gardener